Sexy Shelf Bras You'll Love
If you have a craving for something naughty, shelf bras and exotic lingerie might just be the perfect place to start your intimate apparel search.
These peekaboo cupless bras are an ideal choice for when you don't feel like going totally braless, but want to add a little spice to your life and your lingerie drawer.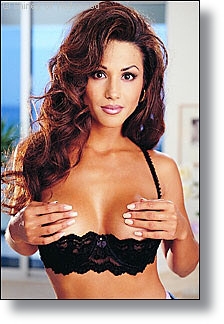 An open shelf bra - also known as a cupless bra or open bra offers a yummy variety to the many different types of bras that are currently available. So, let's take a look at these much loved bras.

The open bra style is very similar to a traditional brassiere, with a sexy twist.
How? The breasts lay on the material frame or supportive shelf of the bottom part of the brassiere.
And depending on the bra style you choose, most of the breast area is completely exposed or open.
Be forewarned, this style is not for the faint of heart and while sexy to the nth degree, it's important to remember that while open bras and sexy exotic lingerie give your bustline an extra push, and are stunningly exotic, they offer only minimal support and coverage.
Shelf Bras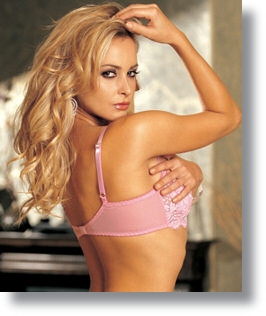 While you might think that open bust bras are only for special occasions and romantic moments, they are also surprisingly practical and functional.
Why?
Not many people know that open bras are an excellent choice for low cut blouses and dresses and any clothing with a plunging neckline.
With traditional bras, plunging necklines expose the brassiere for the entire world to see.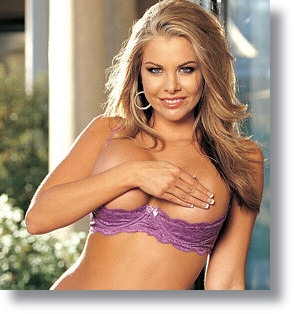 However, with open bras the only thing you show off is your magnificent cleavage.
Another clever use for the open front bra? Strapless dresses and gowns.
A lot of today's strapless styles and tank tops already come with a built in bra, somewhat like the bra camisole that is available in virtually every lingerie, intimate apparel and ladies sportswear department today.


But many women find all in one camisole bras and a strapless top or dress combination does not offer enough support by itself.
They love the additional comfort and exotic appeal of open bra lingerie and peekaboo intimate apparel under those flirty dresses and peekaboo tops.
Superb support and ultra sexy all in one.
Another great lingerie secret. The way mother nature intended...just a little better;)

Related Exotic Lingerie Links
---
Bra Size Calculator - Don't feel like trudging to the lingerie department to have yourself measured? Or just too shy?
Our easy 1-2-3 step calculator will guide you in determining the correct bra size.

Exotic Sheer Lingerie - Superb tips and intimate apparel advice on finding the right exotic lingerie styles that fit your style and curves.

Open Lingerie - Sexy lingerie is a fantastic way to add some spice to one's love life, and impress that special someone. This exotic lingerie guide will take you through styles, fabrics, colors, sizes and more.