How To Care For Your Sheer Bras
Easy Care Tips For Your Delicates Sheer Lingerie
---
Sheer bras... Your lingerie drawer is finally filled with your favorite sheer brassieres, matching sheer micro bikini panties that luxurious sheer camisole that you love, and your all time favorite sheer chemise that makes you look like a goddess.
The million dollar question: how to care for your intimate apparel treasures and keep them looking gorgeous?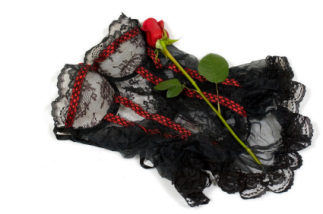 Intimate Apparel Care
---
Here are a few tips to extend the life of your sexy sheer lingerie ...
Do remember that your sheer see through bras, g string panties and transparent lingerie are delicate fabrics (not durable denim) that can tear easily if you're not careful.
When removing size and price tags from any of your bras or transparent lingerie (or any of your lingerie), do not pull or rip the tags off.
The best way is to simply take a pair of scissors or a small nail clipper and snip the tags off c-a-r-e-f-u-l-l-y.
How often should you wash your sheer bras, sheer bikini panties and lingerie? Some women prefer to wash their favorite sheer bra after every wearing...though it's not really necessary.



But as a general rule of thumb, unless you have someone to do your laundry or have tonnes of time, I recommend washing your sheer see through bras after every second or third wearing.
Perspiration and heat tends to stain as well as break down lingerie and clothing fibers, so if you seem to perspire a lot, you might need to wash a transparent bra or sheer camisoles after every wear...your sheer bikinis and panties should always be washed after every wear.
Avoid the washing machine. Even the delicate cycle has been known to destroy delicate bras and transparent lingerie.
I highly recommend hand washing all your bras and lingerie in lukewarm to tepid water.
Cooler water is actually better since it's fabric friendly.
Avoid hot water, as it will break down the fabric fibers.
After washing your sexy sheer lingerie, remember to rinse it well. Then gently squeeze the water out, remembering not to wring.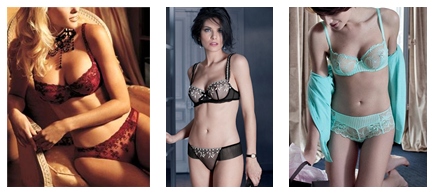 The Best Soap For Your Sheer Lingerie
---
For transparent bras, sheer thongs, and all of your intimate apparel, I recommend a gentle soap designed for lingerie, like La Blanc Linen Wash, or my favorite, Forever New - an organic and biodegradable gentle fabric wash.
Forever New is available in most department stores and online.
If you've run out, or you're traveling, don't panic. You can always use a tiny bit of diluted shampoo.
Never use bleach or any harsh soaps on any of your bras or panties, or any lingerie.
These soaps are caustic and will destroy delicate lingerie fibers, almost before your eyes.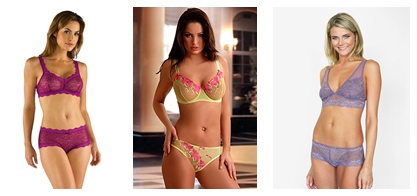 Drying Your Transparent Lingerie
---
Finally we come to the most important part of caring for your sheer bikinis, favorite sheer see through bras, lingerie and intimate apparel treasures.
After hand wash, blot gently with a towel and leave your intimate apparel to dry.
Avoid the dryer completely.
Why? Because the heat of a dryer is much too hot and rough for any intimate apparel.
The heat and friction of a dryer will quickly break down the fibers and fabric of your delicates, so it is best to avoid the dryer.

Related Transparent Bras Articles
---
Sheer Bikini

Sheer Exotic Bras

Sheer Camisoles

Return to sheer lingerie

Leave sheer bras and return to exotic lingerie