Plus Size Shelf Bra Guide
The plus size shelf bra and sexy open lingerie are a wonderful way to add some spice to your everyday conservative wardrobe as well as your bedroom.
No longer just for special occasions, plus size lingerie and exotic lingerie styles like the sexy plus size open bra and plus size sheer bra have never been as popular as they are today.
Introduced back in the early 1950's, sexy open bras and sheer risque lingerie are experiencing a huge resurgence in popularity thanks to such glamor girls, models and lingerie divas like Gisele Bundchen, Dita Von Teese and Heidi Klum.


What is an open shelf bra ? They're very similar to standard plus size bras with the same brassiere measurements as your favorite brassieres in your lingerie drawers.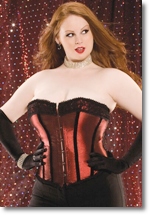 Unlike a demi cup bra or traditional pushup bras, breast coverage is minimal to none. Shelf bras have a shelf that rests under your breasts to push them up.
These plus size bras are a great choice if you feel like being a little naughty or risque.
Remember, most of the breast will be exposed, and depending on the style you choose, you'll have minimal coverage and support on the bottom of the band.
This may be a bit trickier with plus size open shelf bra styles.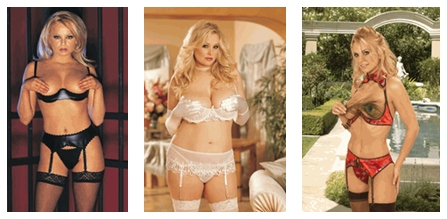 The Open Bra
---
If you're looking to add some spice to your lingerie drawers, an open shelf bra is a wonderful place to start.
Pair sexy open bras in silk, satin, or mesh with lace trim, with a matching thong, or sheer bikini panty...or a pair of ultra sexy g string panties.

If you're curvier, you'll need good support to look and feel your absolute best. When shopping for an open cup bra, choose quality fabrics and styles that are well-made.
Look for comfortable plus size shelf bra styles with light boning in the supporting shelf.
There should be ample support that holds the breast and does not pinch.
Sheer risque lingerie and plus size lingerie styles are available in the most feminine and sexy styles to fit curvy ladies of all shapes and sizes.
Be adventurous and mix and match your exotic bras you'll love that you did!