Plus Size Open Bra Secrets
For the fuller figured woman, finding a plus size open bra and plus size lingerie that's both sexy and comfortable can be a little difficult, especially if it's her first time deciding on the perfect bra and panty set.

The choices of today are both beautiful and sexy; and with a few quick tips you'll be an intimate apparel expert in no time!
What's the difference between an open shelf bra and an open nipple bra?

And, where's the best place to buy plus size bras and sexy lingerie online?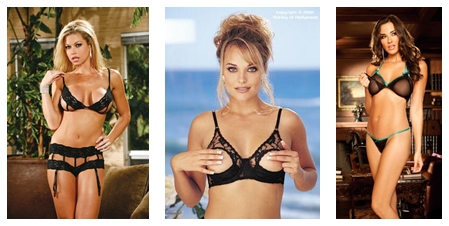 Department stores don't usually carry a particularly large variety of open lingerie for plus sizes.
Instead, try shopping online at one of the many lingerie websites that cater specifically to the needs of fuller figured women.
Lingerie for curvier figures has never been more popular, or more plentiful.
Great online stores like Pampered Passions and Flirty Lingerie carry a great selection of plus size risque sexy lingerie making shopping a fun filled lingerie adventure!
Whether you're looking for a demure, lace and chiffon open tip bra and panty set, or more erotic plus size leather bras, or even plus size latex lingerie, lingerie online stores are the ideal place to start your risque sexy lingerie search.

As the name suggests, open bras (also called cupless bras) are similar to regular bras, except they are missing the cups.
The plus size open shelf bra is also a cupless bra, but gets its support from a supportive underwire shelf and vertical boning.
An extremely popular and dainty open cup bra style is the plus size open tip bra.
Open tip bras are also known as nippleless bras because they cover the majority of the breast with just a peek a boo opening around the nipple area.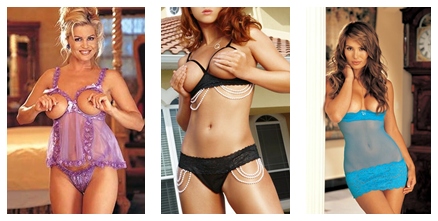 Plus Size Lingerie
Wearing plus size risque lingerie that is either too big, or too small won't show off those beautiful curves to your advantage.
Concentrate on how your intimate apparel fits and flatters your shape, and less about the silly number on the tag.
Plus size open bra lingerie uses the same sizing system as your regular bras.
That said, do take some time and read the brassiere sizing charts carefully, since manufacturers styles and sizes can vary significantly.
And, always familiarize yourself with the exchange or return policy.
Not sure of your brassiere measurements? Read this handy bra size calculator that gives you easy step by step instructions.