Open Lingerie Guide
Open lingerie, whether sweet and demure or uber sexy is incredibly provocative and always makes the temperature rise.
Lingerie is a marvelous way to add some spice to your love life, and impress that special someone.
Whether it's an adorable pair of g string panties or a barely there sheer open bust teddy, risque lingerie is a major ego boost for you and for your honey... and can build the excitement of the moment. Remember that magical moments always begin with sweet nothings....

Open Cup Bra Styles
---
Contrary to popular belief, not all cupless bras are created equal as the name suggests.
There are several peekaboo bras within the category.
Let's take a look at a few: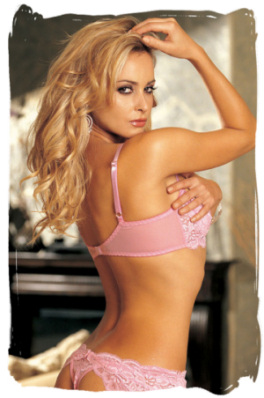 Open Cup Bras - The shelf bra is a gorgeous sexy classic!
In silk, or satin trimmed with lace, it exposes the entire breast, while providing support from the shelf on which the breasts rest.

Open tip bras - Very similar to regular bras in shape and style; the nipple area is exposed.

Open shelf bra - A risque style similar to regular brassieres, except missing the entire bra cup. The breast tissue rests on a supportive shelf.

Open nipple bra - Also known as nippleless bras.
Among the most modest of the different open cup bra styles. The bra cups are almost all there, except for a small exposed area around the nipple...definitely a peek a boo lingerie style.

Plus size open bra - plus size bras, corsets and bustiers in open bra styles.

Bra Sizes
---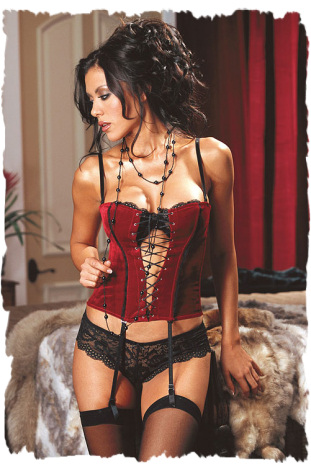 Peekaboo lingerie fits much like traditional bra and panties, and is sized according to the chest measurement and your correct bra size.
Larger busted women who wear larger bras may need to go up a size, and women with smaller busts who are accustomed to wearing smaller bras may have to go down a size, depending on the style and fit.

Open Lingerie And Intimate Apparel - how to add open brassieres, panties, and exotic lingerie styles to your lingerie drawer.

Cupless bras - also known as shelf bras, these open brassieres expose the breast completely.

Plus size shelf bras - plus size bras that are cupless; breasts rest comfortably on a supportive shelf.

Panties
---
There are literally thousands of every conceivable style of sexy womens underwear to choose from in the ooh la la sexy category. Let's take a look at a few popular styles...

Open thongs - sexy panties that have a T back and are popular for no-panty lines.

Thong bra and panty sets - mix and match your favorite bras and thong panties for a sexy look and feel.

Open bikini panties - Sheer bikini panties and g string panties definitely fall into the super sexy lingerie category...with a less is more philosophy.

Open crotch lingerie - from thongs, g strings and t strings to open bikini panties, there's a variety of open crotch lingerie to pique every woman's interest.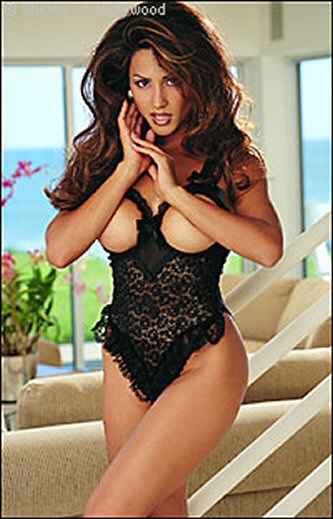 Feel daring and want to wear some open lingerie under your clothing during the day? Many women enjoy the airy feeling of a brassiere and sheer micro bikini panty set under their blouse or suit.
Look for softer stretch fabrics like satin, silk, or microfiber that won't irritate or scratch your delicate skin.