Open Bust Corsets Guide
Open bust corsets have been one of the open lingerie favorites as far back as the 16th century with the original queen of fashion, Catherine de Medicis.
The open corset is only one of many open bras and intimate apparel styles available, and is closely related to a similar style, the open bustier.
What is a corset? Corsets and bustiers are wonderful strapless, one piece, fitted bodice that begin at the bust and end at the waist or hips.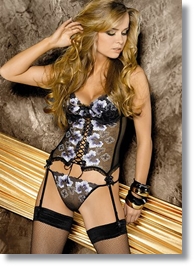 Depending on the style of corset, open corsets offer great support (usually from plastic boning or flexible metal), and a waist cinching and slimming effect a la Scarlett O'Hara, that enhances the feminine silhouette.
Front or back hook and eyes, satin or lace closures are most popular; they are open at the breasts, with some styles showing more cleavage than others, and usually take a fair bit of time (and help) to put on.
It's also worth noting that corset lingerie differs from a traditional bridal bustier that most women are more familiar with.
Corsets are more structured than bustiers and are manufactured with flexible boning that runs vertically up and down, providing more shaping and support.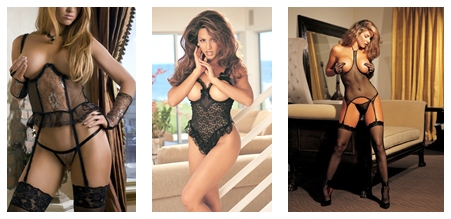 Victorian Bustier
---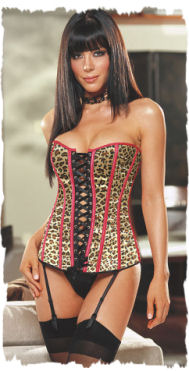 During the Victorian era corset bra and corset lingerie became extremely popular.
It has waxed and waned over the years, but today Victorian style open lingerie and intimate apparel that has a sexy twist is more popular than ever.
A Victorian corset bra and bustier can include lace trim, hook and eye attachments and lace up back or fronts.
It tends to have more frills and detailing and have a very romantic look and feel.
The romantic bridal bustier for women often comes in gorgeous silk, satin, or brocade...for this reason it is often a favorite for brides when they're choosing their bridal lingerie.
Open corset and bustiers are sized the same way as bras, so it's important to get the correct bra size to be comfortable.