Open Bras Insiders Guide
If open bras have caught ever your eye, but you don't know the difference between cupless bras & open tip bras, don't worry, I can show you how.
With so many types of bras and sizes, it can be confusing knowing which lingerie style is perfect for you.
What's the difference with all these bra styles? Aren't they all the same??
In a word, no. The popularity of sexy open lingerie has blossomed over the past few years with a variety of designs, fits, fabrics and colors.

Open bra styles run the gamut from sweet and demure peek a boo lace to ultra sheer bras that leave nothing to the imagination.
Open Bras


Cupless Bras
---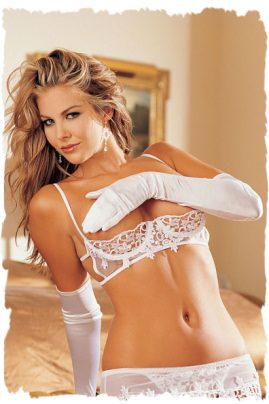 A popular open cup bra style is known as the portrait bra.
This is a traditional brassiere with a classic brassiere frame that defines the bustline.
Some open bras are underwire styles that provide more structure and support, while others are wirefree or a soft cup.
Usually best for A, B, and C cups, these brassieres lack a supportive or traditional contoured bra cup.
Since the breast tissue is left exposed, and these bras have no cups to speak of, they tend to offer minimal support at best.
These bras are usually available in pretty lace, silk and satin fabrics. Sexier fabrics include leather, PVC, and even chainmail fabrics.

Open Tip Bras
---
The open tip bra also known as an open nipple bra is a sexy sheer risque lingerie alternative to the more exposed brassiere styles that bare all of the breast.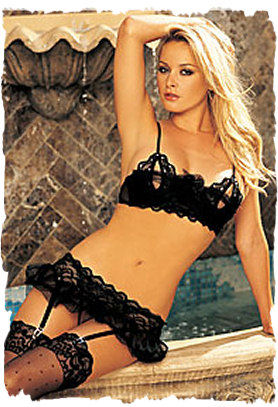 Depending on the style the bra cups are almost completely covered except for a small area around the nipples.
This can vary from a little nipple showing to a lot showing.
An open nipple bra provides more support and a flattering lift while offering more of a peek a boo lingerie effect.
These brassieres are great for first time lingerie aficionados who aren't quite comfortable or ready for a completely exposed look.
Lingerie Tip...Look for softer fabrics like silk, satin, lace (with lycra), microfiber, or even an ultra soft baby fine mesh that won't irritate or chafe around the nipple area.

Open Shelf Bra
---
From sweet and flirtatious to sinfully seductively, the open shelf bra is definitely not for the faint of heart. Today's confident women will love wearing this style.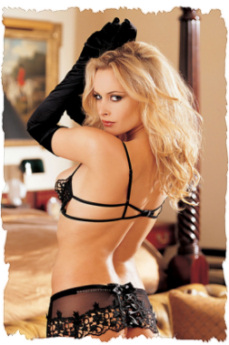 A shelf bra is exactly what it sounds like - a brassiere with little more than a shelf that the breasts lay on.
These styles can vary from virtually no fabric shelf to a more supportive shelf that lifts the breasts.
The entire top of the breasts are completely exposed with shelf bras. This open cup bra style is usually lacy or silky and looks gorgeous in jewel tones like black, red, emerald, hot pink, and electric blue.
Just like fuller bras, these brassieres come in a multitude of gorgeous colors, styles and sizes.
From soft bras in lace, and push up bras in satin to full figure underwire bras in sensuous silk, open cup lingerie offers a bit of daring and fun for every woman.