Exotic UK Lingerie

From Agent Provocateur to Rigby & Peller
---
Exotic UK lingerie – It may have started in France, but these days exotic lingerie from the UK is just as popular as French lingerie. Not surprisingly London now ranks with Paris and Milan as one of the top European lingerie destinations.
UK lingerie did not always enjoy world class status.
In fact, it wasn't until after the first World War, when women entering the work force needed newly minted brassieres and panties, that the concept of intimate apparel as something more than just a functional lingerie undergarment / shapewear truly caught on.
Thanks to the boom of the machine industry and the introduction of synthetic fabrics, fine lingerie finally became widely available and affordable.
Let's look at some exotic uk lingerie ...

---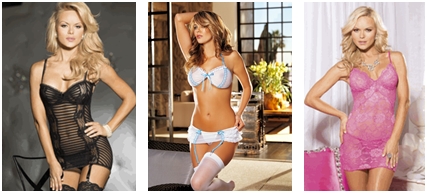 ---
Positively Provocative Lingerie
Since the late 1960's, London has been showcasing sexy exotic lingerie to the world. Luminaries like Agent Provocateur set the gold standard for high-end and often revolutionary erotic lingerie.
When price is no object, risque bras, panties and garter belts by Agent Provocateur are lingerie drawer must-haves for true lingerie aficionados.
---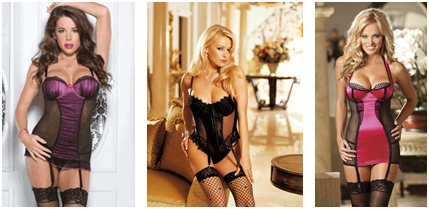 ---
Exotic And Erotic Lingerie
Thanks to the ingenues of exotic UK lingerie, ateliers like Dirty Pretty Things, Bordelle, Lascivious and Mimi Halliday have all developed sheer and erotic lingerie styles from daywear undergarments designed to be shown off to boudoir only risque lingerie pieces meant to make you blush.
London shops like Monmouth Street's Coco de Mer and Strip on Berwick Street have introduced the world of kink and fetish lingerie with high caliber design.
And, if underwear as outerwear isn't quite your style, there are edgy and vintage lingerie bras, panties and chemises designed to tempt even the most discerning lingerie diva.
---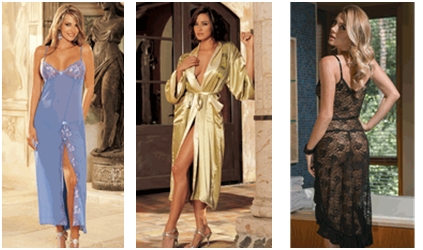 ---
Luxury Lingerie
Boutiques like Pistol Panties and Bodas cater to the more retro inspired woman, featuring classic intimate apparel in flattering styles that focus on modesty and playfulness with a modern edge.
Women with discerning tastes with a preference for luxury lingerie will find something to please their palate at London's Rigby & Peller who set the royal standard as the corsetiere to the Queen of England.
---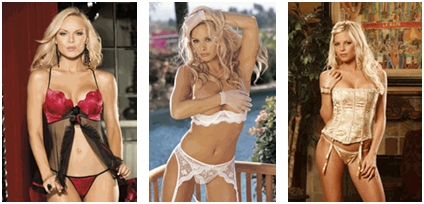 ---
During the recent economic meltdown, while the rest of the western world saw a drop in intimate apparel, the UK lingerie market continued to enjoy healthy gains.
In 2010, UK lingerie spending was the second highest in the world, firmly cementing their stronghold in the lingerie industry. 
One of the most recent innovations has been the push to further educate women about proper bra fit.
Dozens of designers have begun to introduce better educated and well versed sales staff, along with no risk returns. The goal is to cater to their customer's varying shapes and sizes, thereby offering a more personalized shopping experience.
As places like Soho, Chelsea on King's Road and Oxford Street continue to grow as specialty lingerie districts, one thing is for certain, exotic UK lingerie is here to stay.

---
Related Exotic Lingerie